Improve engagement
with healthcare professionals/
patients in the Japanese market
We have been providing pharmaceutical information communication services to healthcare and other clients since our inception. Clients face a wide range of challenges in the complex and ever-changing healthcare industry. Our accumulated experience and passion for working in partnership with our clients to meet challenges enables us to deliver the best solutions.
Who we are
CMIC Inizio is a joint venture
between the CMIC Group and Inizio Engage.
CMIC Group pioneered the CRO business in Japan and is one of the largest providers of end-to-end services ranging from clinical research to sales and marketing. Inizio Engage also provides professional services on a global basis, acting as a strategic, commercial, and creative engagement improvement partner. Now in our tenth year since the formation of the joint venture, we have developed a service that leverages the strengths of both parties to help improve the engagement of more than 60 clients in Japan.

CMIC Group
CMIC was established in 1992 as the first contract research organization (CRO) in Japan. We have expanded our solutions to include Contract Development and Manufacturing Organization (CDMO), on-site support and market solutions to help pharmaceutical companies develop better medicines faster, and have helped global companies bring in-demand treatments to the Japanese market. The wider healthcare market is also served by CMIC. We offer solutions using the new healthcare ecosystem to support individuals and local authorities, drawing on our extensive experience and expertise in the healthcare industry. We strive to be a Personal Health Value Creator (PHVC) that meets the needs of our clients around the world in the US, Japan, and throughout Asia.
Business Segments

CRO
CDMO
Site Support Solutions
Market Solutions
Healthcare Revolution
Office in 15 countries
48 locations in Japan
More than 7,000 employees
For more information visit: en.cmicgroup.com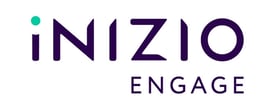 Inizio Engage
Part of the Inizio Group, Inizio Engage is a strategic, commercial, and creative engagement partner that specializes in healthcare. Our passionate, global workforce provides bespoke engagement solutions via a unique combination of consultation, creation, and activation expertise. We augment our local expertise and a diverse mix of skills with data, science, and technology, to challenge convention and deliver experiences that create lasting change. It's how we're reimagining the way our clients engage patients, payers, people, and providers to enhance treatment outcomes and improve lives.
Specialist areas

Decision Optimization
XD (Experience Design)
Patient Solution
Medical Affair
Commercial
Office in 21 countries in globally
Services in 50+ countries
More than 6,000 employees
For more information visit: www.inizio.health
Provided Services
Find out more about how talented people and project management expertise can deliver flexible solutions to enhance and build engagement with healthcare professionals, patients and clients. In the implementation of the strategy, we contribute as a partner.
We provide comprehensive services necessary
for life science and healthcare companies.

For First Time Visitors: An Introduction to Our Services
In Japan, companies that provide services such as ours are referred to as CSOs.
Over the past few years, an increasing number of companies have been using the services of CSO to enter new markets in Japan and to set up their own distribution structures.
We provide useful information on what you need to know when using services like ours in the Japanese market.
Corporate Profile

CMIC Inizio Co., Ltd.
Address

Hamamatsucho Building
1-1-1 Shibaura
Minato-ku
Tokyo 105-0023
Japan
More Details